2017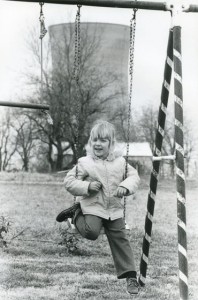 Atomic Photographers Guild (APG)
Lionel Delevingne is honored to be included as a new member of The Atomic Photographers Guild (APG).  The APG is an international collective of artists dedicated to making visible all facets of the nuclear age. Created in 1987 by Robert Del Tredici, with founding members Carole Gallagher and Harris Fogel, the APG documents the history, impact and ongoing legacy of the atomic age – emphasizing nuclear weapons mass-production, atomic testing and proliferation, nuclear power, reactor accidents, radioactive waste containment, irradiated landscapes, and radiation affected populations.
---
Spring/Summer 2017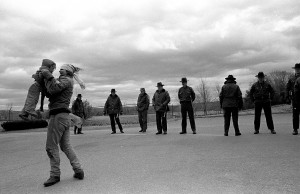 For immediate release:
"To the Village Square"
by Lionel Delevingne
"To the village square we must carry the facts of Atomic energy; from there must come America's voice."   Albert Einstein, United Nations 1946 
Northeastern University
International Village Gallery
1175 Tremont St, Boston, MA 02120
Open to the public, free admission, free copies of the book available
Currently on view at Northeastern's International Village Gallery space are photographs and texts from Lionel Delevingne's decades-long mission of chronicling the safe energy movement in which he captured the rise of anti-nuclear activism. His book, "To The Village Square: From Montague to Fukushima, 1975-2014" is a testament to his focus, his findings and his aim to celebrate common citizens who stand up against all odds and make a difference.
Today, the fight continues. Fracking, Pipelines, Climate Change are the words of the day. As Delevingne said, "This body of work is about power. Not just nuclear power, but, as I have witnessed, the power of community to force action and make a change. It is unfortunately clear to me that the threat of nuclear power remains real. In recent years, I have been appalled to see the co-opting of 'green' by the nuclear industry's lobbying spin-masters. It will be impossible for the viewer seeing these photographs from Chernobyl and Fukushima not to reach the same conclusion. Evidence from these nuclear catastrophes confirms and reinforces that renewable, sustainable safer energy sources must be found now."
For more information contact:
Bruce Ployer, Campus Curator
617.373.5728
b.ployer@northeastern.edu
___________________________________________________________
For Immediate Release:
FRIDAY SEPTEMBER 30th, 2016  7-9 PM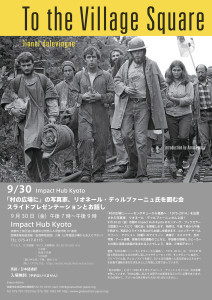 Lionel Delevingne will be at Impact Hub Kyoto to present and speak about the photographic images from his book " To the Village Square" with comments from Aileen Mioko Smith of Green Action (Kyoto). We look forward to a lively discussion with audience and speakers.
English Japanese interpreting. All Welcome- No Reservation- Admission is free.
Nishijin IT ro-Ji Building 97 Kainoka micho. Kamigyo Ward, Kyoto – Japan 
PH: 075-417-0115
just west of Aburanokoji & Nakadachi Uri intersection- Enter from westside of building next to payphone
"To the village square, we must carry the facts of atomic energy. From there must come America's voice." Albert Einstein, 1946
---
Selected Radio and TV interviews/Magazine Reviews:
PAST EVENTS :